Rainscreen cladding & Throughwall application
Coverock-V is stone mineral wool for internal and external Thermal, Acoustic and Fire insulation of buildings.
Coverock-V is a non-combustible black glass veil designed specifically for the rainscreen cladding market. The veil creates a less intrusive surface should the insulation be visible between the gaps in the cladding system and increases the windproof resistance at the face. Coverock-V is A1 non-combustible product.

Exterior walls with light-dry thermal insulation made of panels (e.g. metal sheets, wood cladding, siding, cement or composite cladding)
Exterior and interior stud walls (wood and metal framework)
Exterior walls with stone or glass cladding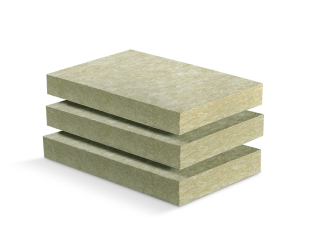 (with White windproof lining)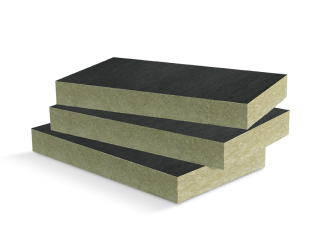 (with black windproof lining)
Product code:
COVEROCK V MW-EN13162-T5-DS(70.90)-CS(10)10-TR5-WS-WL(P)-MU1
Certificate or "product code" complies with:
CE
Compliance:
PL-EN 13162:2012+A1:2015
Product standard:
Norma: EN 13162:2012+A1:2015
Reaction to fire:
A1 Euroclass ( PN-EN 13501-1:2019-02 )
Declared thermal conductivity coefficient:
λD = 0,034 W/m· K
Class of thickness tolerance:

T5

Short water absorption:
WS ≤ 1,0 [kg/m2]
Compressive stress at 10 % deformation:
CS ≥ 10[kPa]
Tensile strength perpendicular to faces:
TR ≥ 5m [kPa]
Available ticknesses in mm :
60-250 mm
Reach out for any information